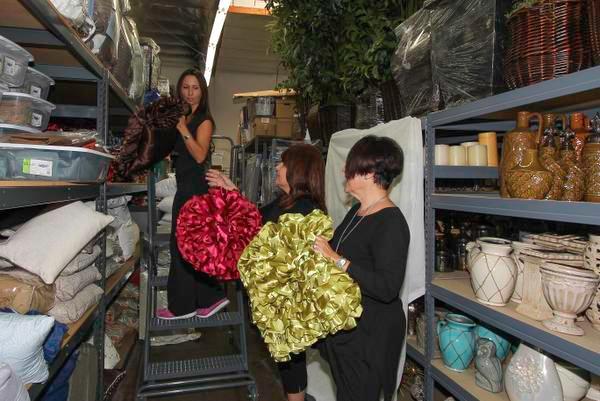 Leslie Deladurantey, director of admissions at the Interior Designers Institute in Newport Beach, and her colleague Kathleen Garito, professor at IDI at Laguna Beach, burst with enthusiasm as they go to purchase some consignments for an apartment makeover.
IDI chose nonprofit Aspiranet for a community service project last Christmas, and has provided makeovers to apartments the organization offers as part of its Transitional Housing Program for foster youths.
"I'm thrilled to be part of this and it has been extremely rewarding so far," Deladurantey said.
Aspiranet builds the bridge between foster care and independence by providing housing services to more than 200 young people per year who time out of the foster-care system. In addition, the organization offers a wide range of services, from supplying apartment furnishings and financial aid for rent and utilities, to mentoring, educational assistance and job training.
Deladurantey and Garito visit apartments with social workers from Aspiranet, and make a list of the requirements for these homes. Later, the Institute's student chapter solicits donations and contributions from its design partners such as Lido Consignment Gallery in Newport Beach, The Ivy Guild in Laguna Hills and the Irvine Art Museum to gather items on the list, such as furniture and artwork.
By SWATHI A.K | Orange County Register