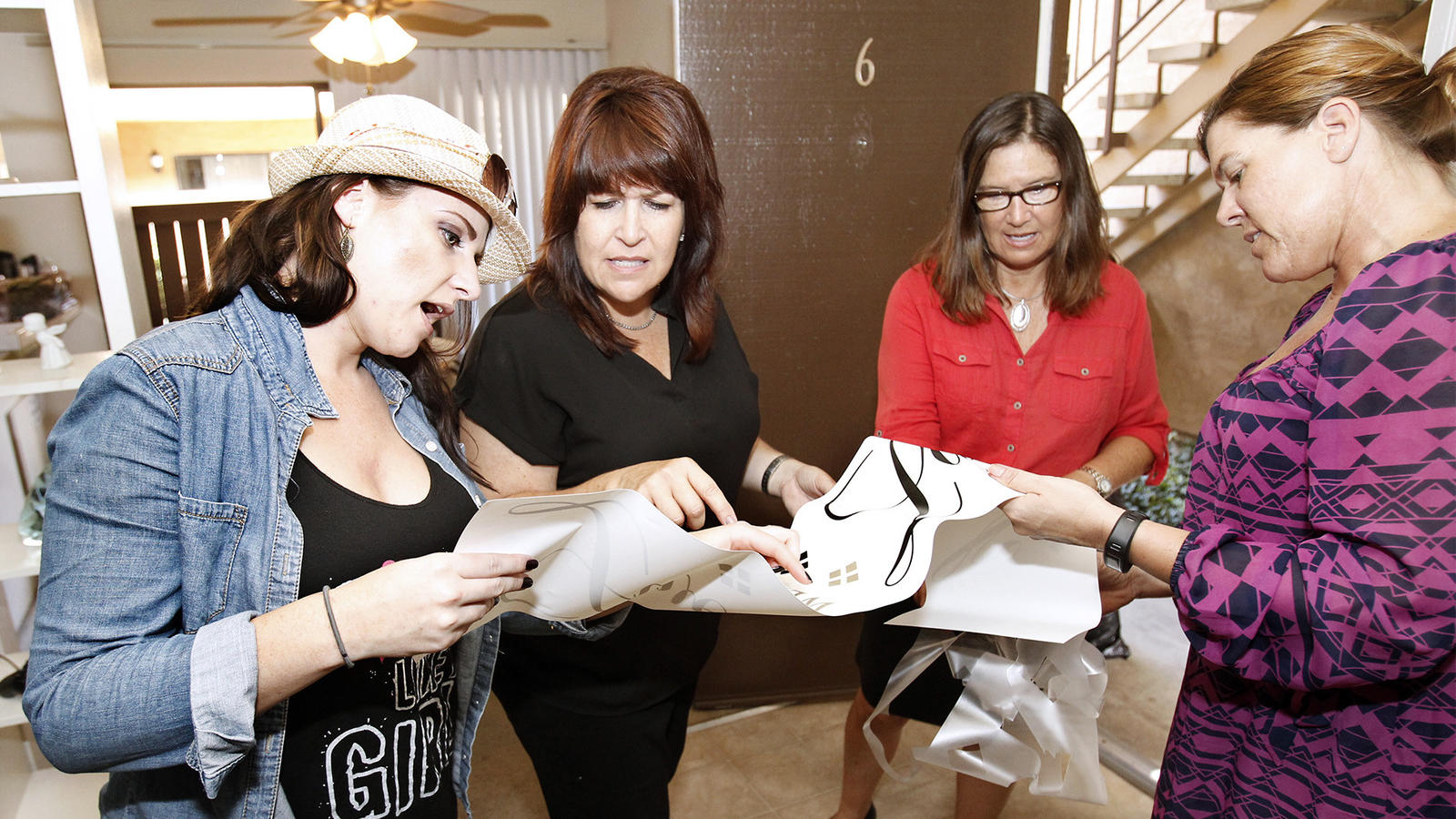 "Hammer and nails?"
"Scissors?"
"Did you cut the tags?"
For the past hour on a Friday morning, two designers from Newport Beach's Interior Designers Institute had chatted as they fluffed pillows, hung drapes and nailed artwork to a bare kitchen wall.
But not at a Newport Beach estate.
Rather, Leslie Deladurantey, director of admissions at IDI, and Kathleen Garito, a professor at IDI and owner of KG Interior Design, have teamed up with human services agency Aspiranet to give home makeovers for former foster youth.
The community project helps at-risk teens and young adults in the agency's transitional housing program.